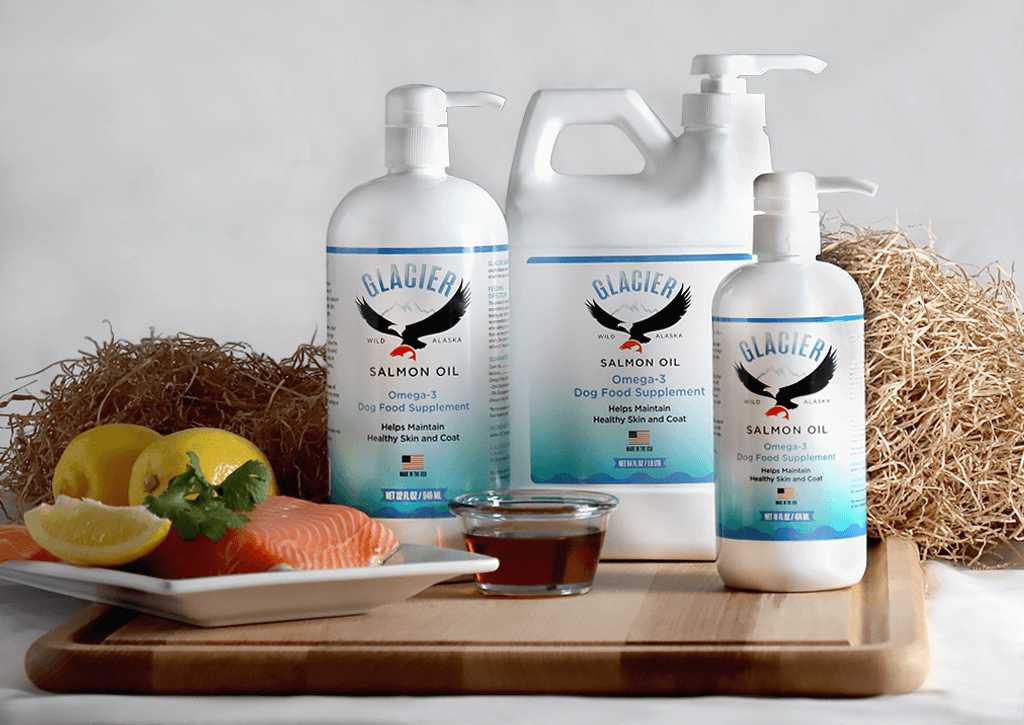 Sustainably sourced from state-regulated wild salmon fisheries in Alaskan waters, this oil is high in natural Omega-3s. Not many pet owners are aware of this, but Omega-3 fatty acids are very nutritional for dogs. In addition to improving kidney and cognitive function and promoting healthy skin and fur, they help with arthritis, skin conditions, allergies, diabetes, asthma, and have even been known to slow the growth of cancers such as lymphoma. Yeast infections, too, are slowed down by these fatty acids. They are also necessary for the development of body cells, nerves, muscles, and body tissues.
But, of course, we cannot explain this to our pooches, so we encourage them with the mouth-watering salmon flavor. Even older dogs and picky eaters will love it. Follow the suggested feeding directions to avoid digestive upsets: if higher doses are needed for specific health reasons, consult your veterinarian.
| Available in: | UPC | SKU |
| --- | --- | --- |
| Glacier Salmon Oil, 16 oz | 813471016599 | 015PC-01659 |
| Glacier Salmon Oil, 32 oz | 813471016605 | 015PC-01660 |
| Glacier Salmon Oil, 64 oz | 813471016612 | 015PC-01661 |
For more information, please call 888-466-5141.